Five persons have been injured after bodyguards of the New Patriotic Party Parliamentary candidate for Ajumako Enyan Easiam constituency allegedly attacked registrants at Ajumako Bisease.
Narrating what led to the disturbance, Joy News' Richard Kwadwo Nyarko said Dr Rashid Kwesi Etuaful had information that people largely foreigners were being bused by the opposition National Democratic Congress (NDC) to some polling stations to register.
The bodyguards then stormed a registration centre, ransacked the materials, pulled down canopies, and vandalised some cars packed around.
-----------------Promoted Content--------------------
Are things happening to you that you can't explain? Well maybe someone put a hex on you? Do you feel you are stuck in the wilderness in a situation that appears hopeless? Do you have many enemies some enemies you are not even aware of? Are you having many obstacles in your life? Is your love life falling apart? Is your life facing financial ruin? Call Doctor Mugwenu on: +254740637248 website
www.mugwenudoctors.com
-------------------------------------------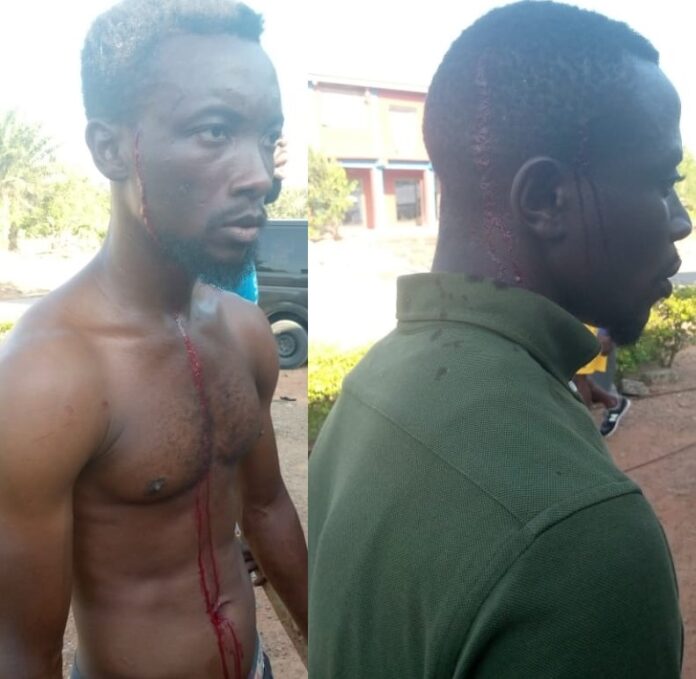 The chaos led to an abrupt suspension of the registration process since Electoral Commission officials and the applicants at the centre ran for their lives.
A joint intervention of the military and police restored law and order an hour after the disturbance and the registration exercise continued.
The five injured persons are still receiving treatment at the Ajumako Government Hospital.
Meanwhile, the Ajumako Police Commander is to brief the media about the incident and processes undertaken so far.