A lady pastor has caused massive yawa as she shared a video meant for her lover's eyes only in her Corporate firm's WhatsApp group.
The lady pastor who is also a Human Relations Manager at the Corporate firm in her attempt to spice her relationship with her lover landed in disgrace.
Her colleague at work made this revelation to the general public and it's just outrageous
The issue is not because she mistakenly shared the video in the group but being a pastor is the issue.
According to her colleague who made this known to the general public, the lady pastor was always acting like she's better than them and didn't even want to associate with some of them because according to her, we were sinners.
Henceforth, it came as a surprise to see the lady being a freak in a video she mistakenly shared with her entire colleagues.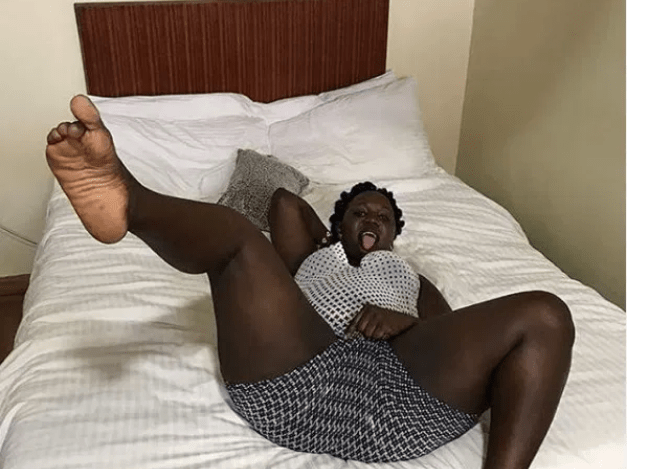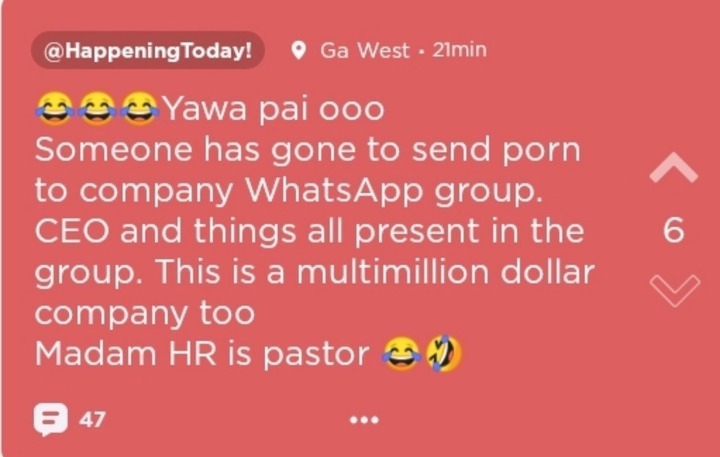 Check out more breaking and trending stories on browngh.com, Kindly Subscribe to our Youtube Channel for more trending and interesting videos & don't forget to join our Telegram group for exclusive updates.