Two level 200 universities lovers have died through okada accident after the okada driver allegedly took tramadol.
According to reports, they took the okada to go and get some food but unknown to them the okada driver has taken tramadol.
See the full report below: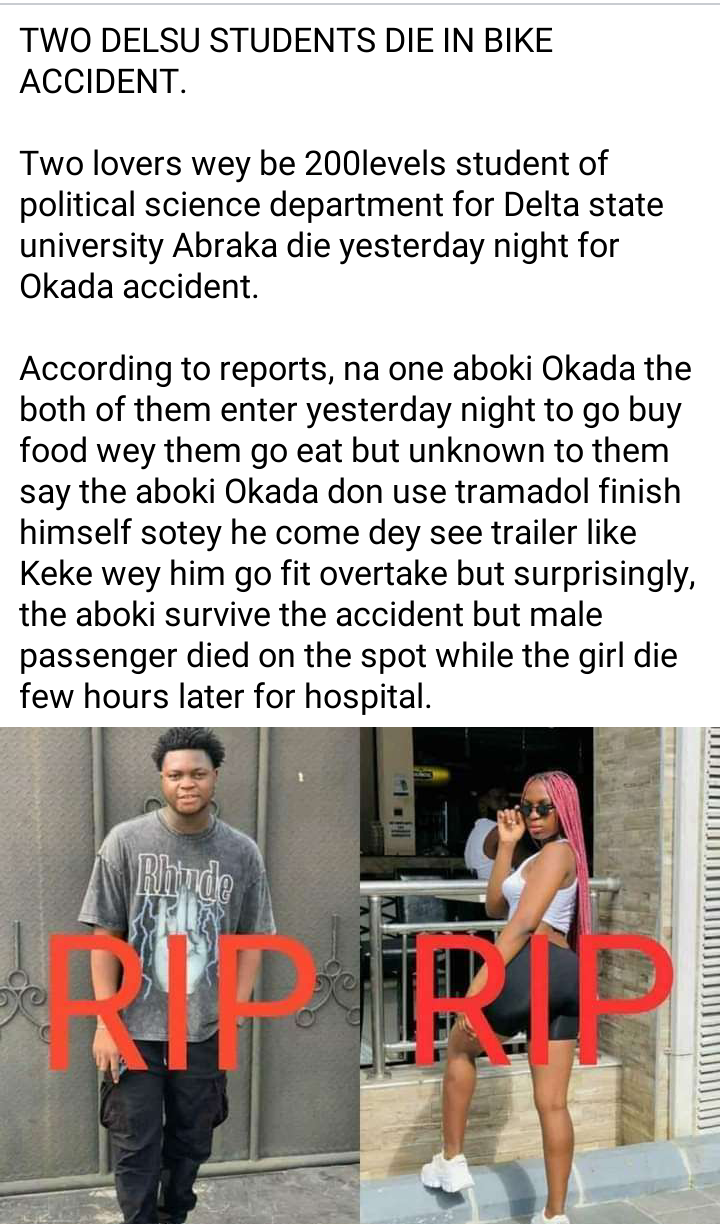 In his eyes, the trailer was too small for him and he thought he was just over taking another bike, not knowing that he was overtaking a trailer due to tramadol he took.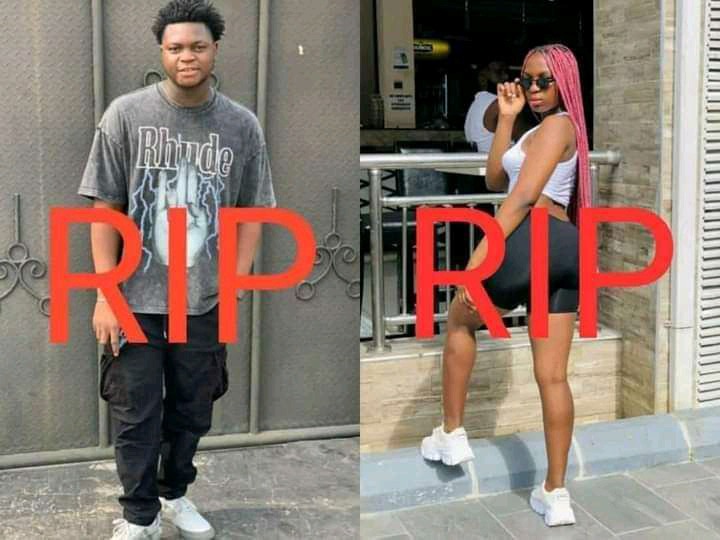 Eventually, he was knocked down by the trailer and the young man died instantly. The lady survived but later died as well but the Okada man didn't die.
Below are some reactions on social media,