Everybody created by God is unique and special in his/her own way. The Bible made us know that everything created by God is beautiful.
Amanda Abigail is a child that was born in 2014 to loving parents. The name of Abigail's mother is Natalie and she is originally from Congo while her boyfriend is from Cameron.
Amanda was born with hydrocephalus. This condition comes with the accumulation of cerebrospinal fluid within the brain.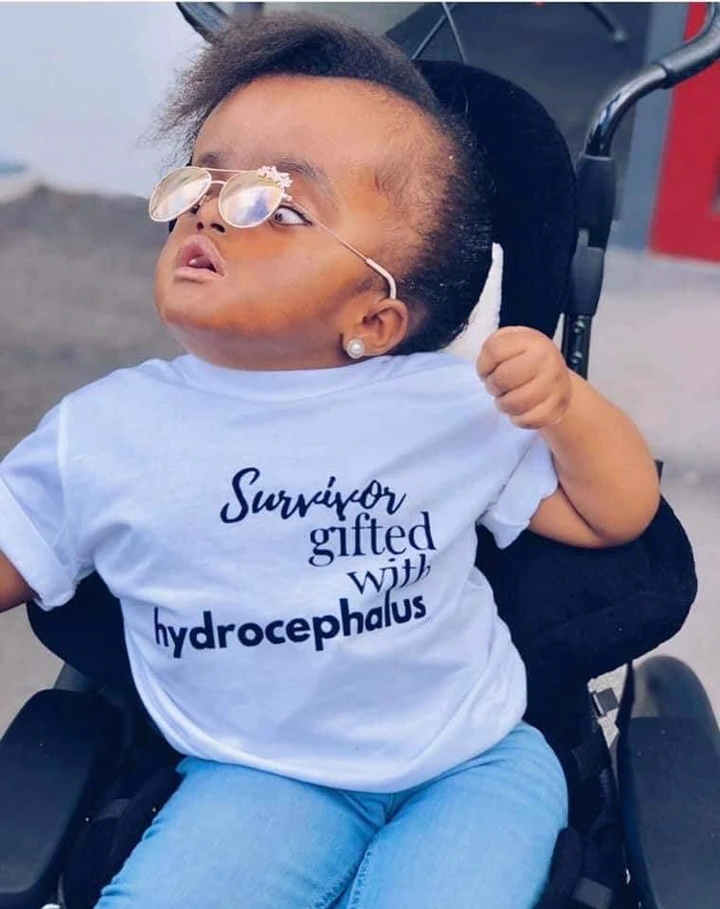 Hydrocephalus is usually associated with an unusual enlargement of the head in babies.
-----------------Promoted Content--------------------
Are things happening to you that you can't explain? Well maybe someone put a hex on you? Do you feel you are stuck in the wilderness in a situation that appears hopeless? Do you have many enemies some enemies you are not even aware of? Are you having many obstacles in your life? Is your love life falling apart? Is your life facing financial ruin? Call Doctor Mugwenu on: +254740637248 website
www.mugwenudoctors.com
-------------------------------------------
Amanda had her first brain surgery when she was eight months old.
According to the doctors, Ananda Abigail would not survive more than three months but she is still living even at six years. An Instagram page created for her made this known through a post at one point in time.
See the post below.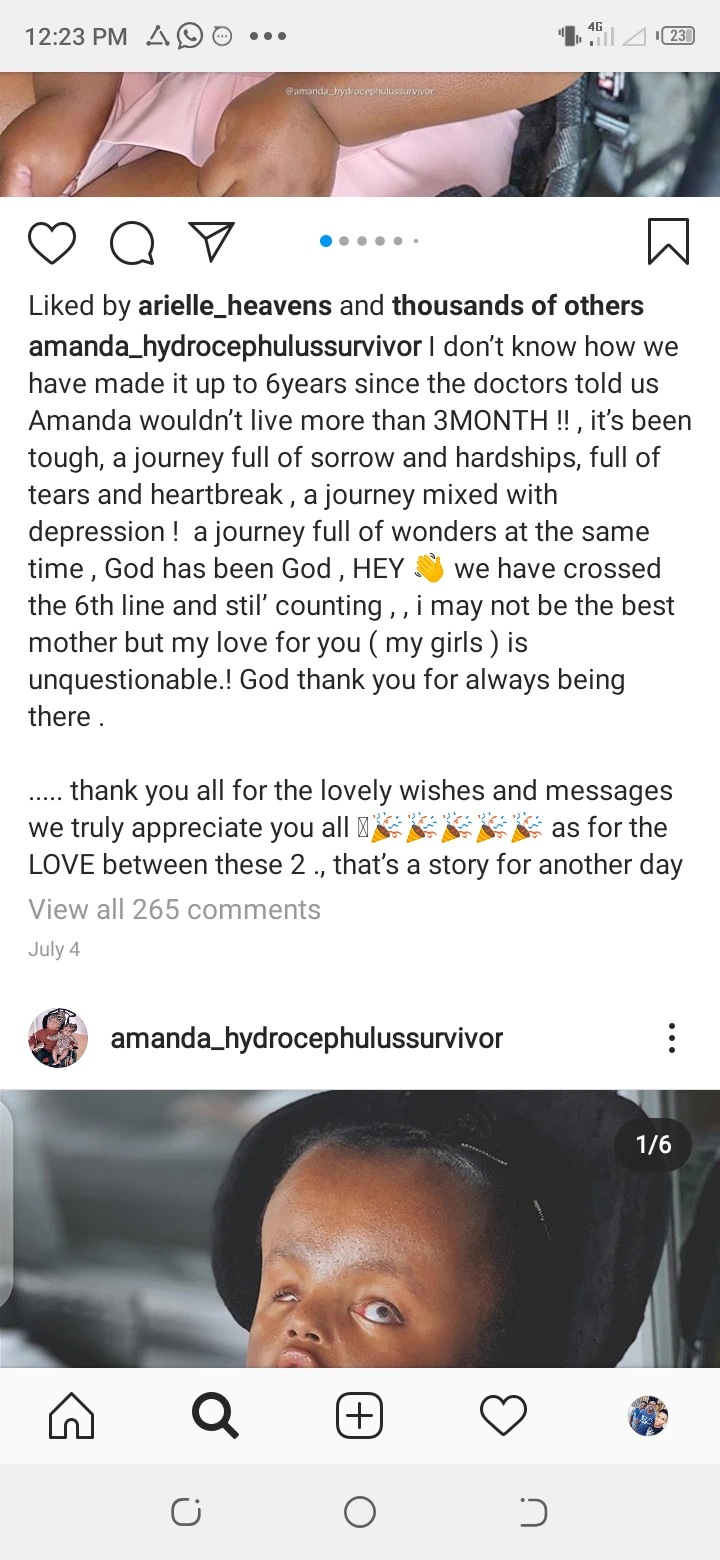 Amanda is blessed with a little sister.
See some pictures of her.