Bossu Kule,the manager of Sista Afia has sent a strong warning to Ghanaian bloggers and entertainment pundits, urging them to stop comparing his artiste to any other person.
According to him, one trait of Ghanaian pundits and bloggers is that they like comparing talents and that is one thing which kills his soul to the brim,hence warning bloggers and pundits to stop comparing his artiste to any other artiste in Ghana.
More so,he said the entertainment industry is filled with 'fakers'  which obviously create enemity between female musicians.
-----------------Promoted Content--------------------
Are things happening to you that you can't explain? Well maybe someone put a hex on you? Do you feel you are stuck in the wilderness in a situation that appears hopeless? Do you have many enemies some enemies you are not even aware of? Are you having many obstacles in your life? Is your love life falling apart? Is your life facing financial ruin? Call Doctor Mugwenu on: +254740637248 website
www.mugwenudoctors.com
-------------------------------------------
Kule finally concluded that his artiste,Sista Afia is ten times bigger than most of the female artistes in Ghana so Ghanaians should make time and listen to Sista Afia's music as well as her features before they make such comparisons.
SEE POST BELOW: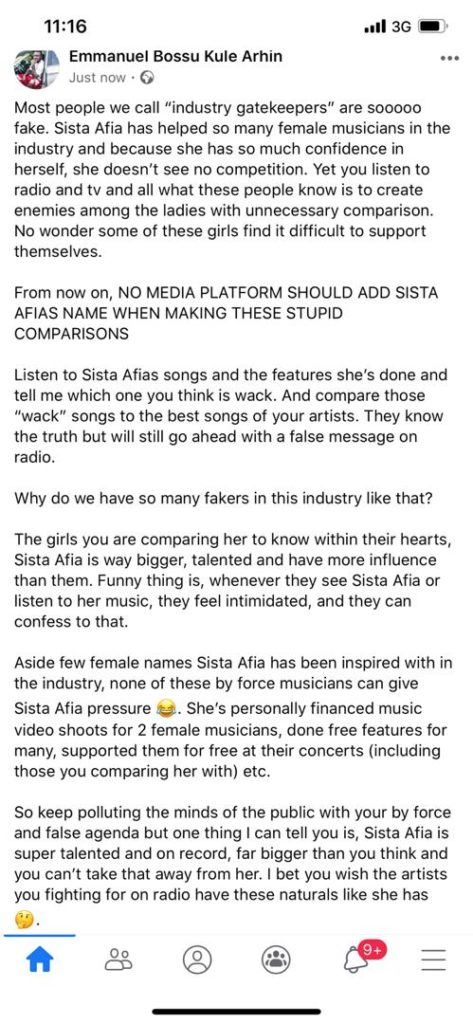 In recent times, Sista Afia has been in the news following her beef with Freda Rhymz, Eno Barony among others.