Well, today is a brand new day and yes, Browngh.com like we have been doing before brings to your door step the various newspeper headlines in Ghana as well as the very latest news updates in Ghana and from around the world.
Lets start off from the world of entertainment where alot are happening. Stonebwoy's Putuu song has finally taken root in Ghanaians as it gives a new challenge to social media users.
Meanwhile,Afia Schwarzenegger and Mzbel have made social media a living hell for Ghanaians after the two began throwing punches at each other. Mzbel as of yesterday July 22,2020 made some wild revelations about Afia Schwarzenegger. According to Mzbel,Afia Schwarzenegger once slept with a dog all in the name of money.
-----------------Promoted Content--------------------
Are things happening to you that you can't explain? Well maybe someone put a hex on you? Do you feel you are stuck in the wilderness in a situation that appears hopeless? Do you have many enemies some enemies you are not even aware of? Are you having many obstacles in your life? Is your love life falling apart? Is your life facing financial ruin? Call Doctor Mugwenu on: +254740637248 website
www.mugwenudoctors.com
-------------------------------------------
Elsewhere,Hon Kennedy Agyapong as of yesterday got famed after his expensive Escalade involved in a minor crush with a Metro Mass bus.
Now,a gist from outside Ghana carries news about Nigerian star, Hushpuppi who was recently grabbed by FBI. According to the media as of yesterday,he was released but credible information received has it that Hushpuppi is still in the custody of FBI.
Well,in as much as you are confused, so we are but we are digging the ground to get you more unfold stories.
However, glance through the various newspeper headlines presented below.
Daily Graphic
Ghanaian Times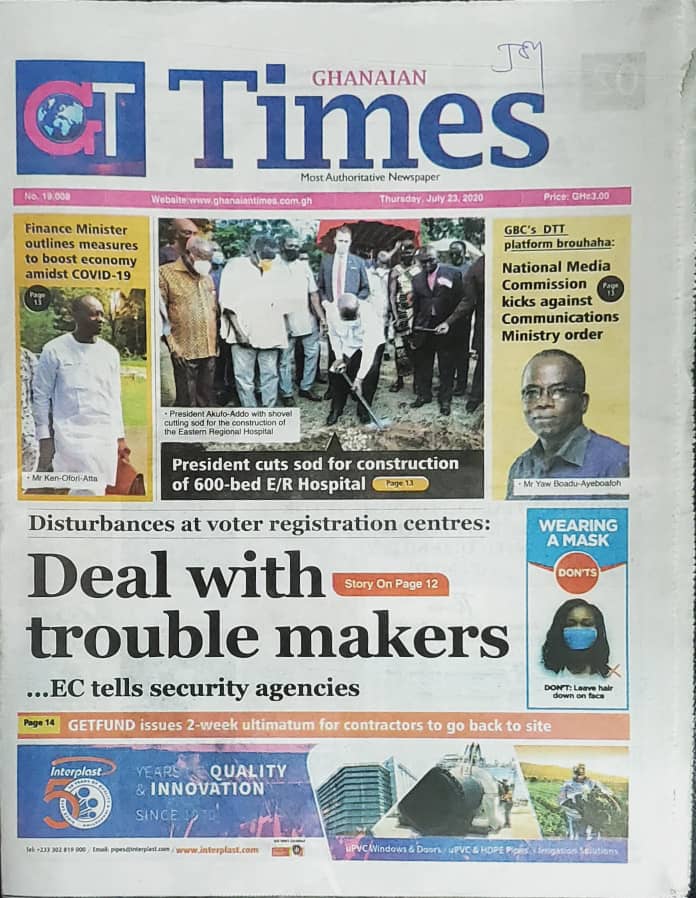 The New Crusading Guide
The Chronicle
Business Finder
Business and Financial Times