Paris Saint-Germain striker, Kylian Mbappe tested positive for Coronavirus on Monday September 7, just hours after he was pictured hugging and touching France team-mates in training.
The 21-year-old trained with his teammates and even hugged PSG teammate Presnel Kimpembe before touching and larking around with Lille star, Jonathan Ikone.
He was also pictured stretching in the middle of a group of teammates before he was sent home with immediate effect after returning a positive result.
-----------------Promoted Content--------------------
Are things happening to you that you can't explain? Well maybe someone put a hex on you? Do you feel you are stuck in the wilderness in a situation that appears hopeless? Do you have many enemies some enemies you are not even aware of? Are you having many obstacles in your life? Is your love life falling apart? Is your life facing financial ruin? Call Doctor Mugwenu on: +254740637248 website
www.mugwenudoctors.com
-------------------------------------------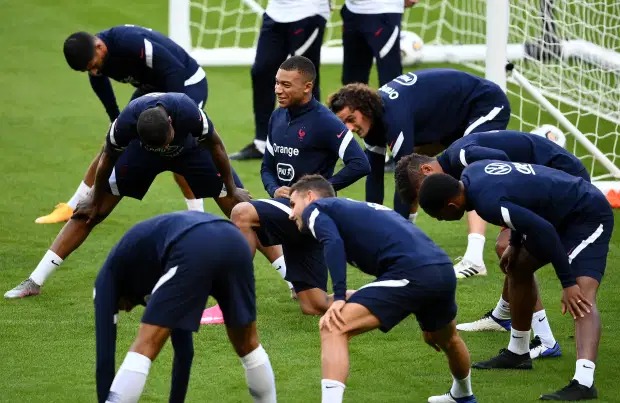 The France national football team is yet to address those he got in contact with, but Mbappe will miss France's Nations League clash with Croatia later today.
A statement from the FFF read: "Kylian Mbappe will not participate in France-Croatia, Tuesday evening at 8.45pm at the Stade de France.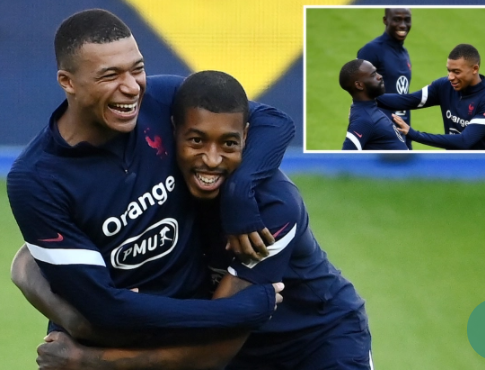 "The result of his Covid-19 test, carried out by Uefa on Monday morning, was found to be positive, he was placed away from the group after receiving the results, at the end of training, before regaining his home in the evening.
‌"Like the entire delegation, Kylian Mbappe had undergone a test prior to meeting. The result was negative, like the one last Wednesday, at the request of Uefa."