A married woman has advised single ladies who want to get married to ensure they sleep with their partners atleast once so as to know if they can satisfy them or not.
According to her, was advised wrongly by her church and she didnt make love to her husband before getting married not knowing that his cucumber is smaller than maggot.
She said, what annoys her the most is that her husband doesnt last long in bed even with his small thing and also he doesnt know how to give her orally.
See the chats below;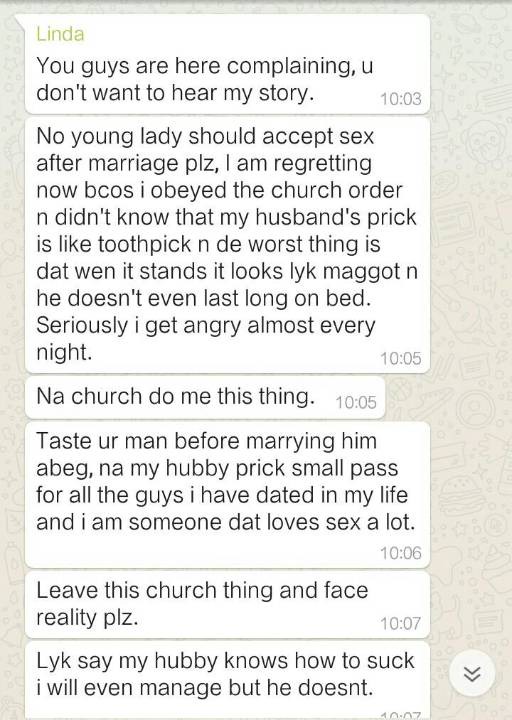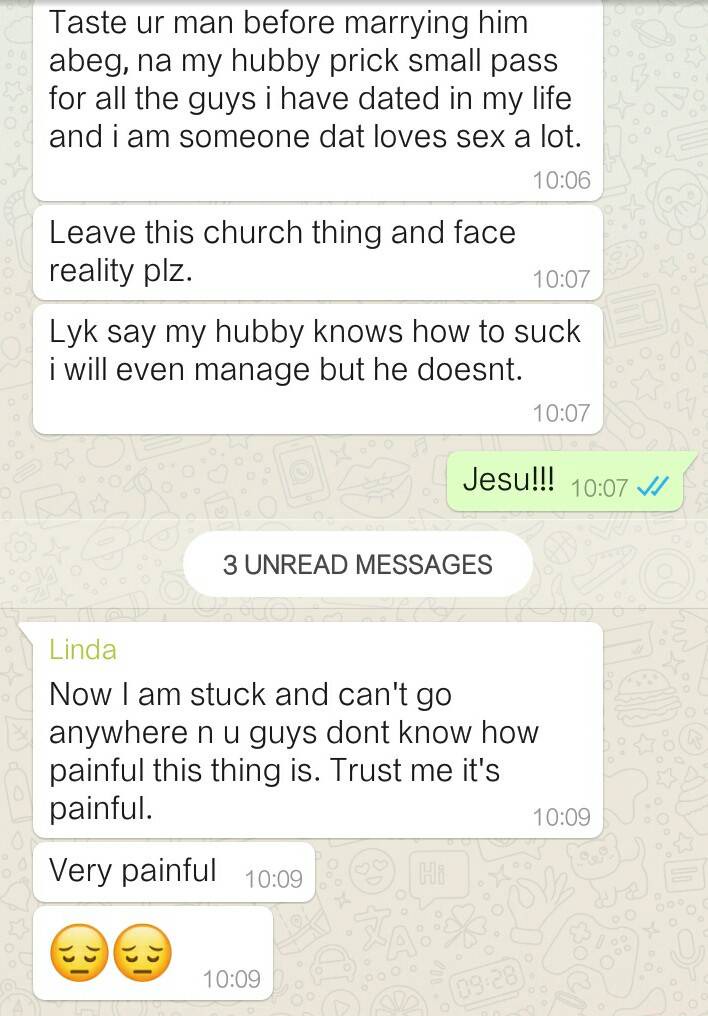 [maxbutton id="2″ ]