Didier Drogba is an Ivorian international footballer, born March 11, 1978 in Abidjan, Ivory Coast. He started his football career in France as a striker at Mans Union Club 72.
Jacques Loncar, considered an emblematic figure of Ile-de-France sport, died at the age of seventy-two (72) during the night from Monday to Tuesday.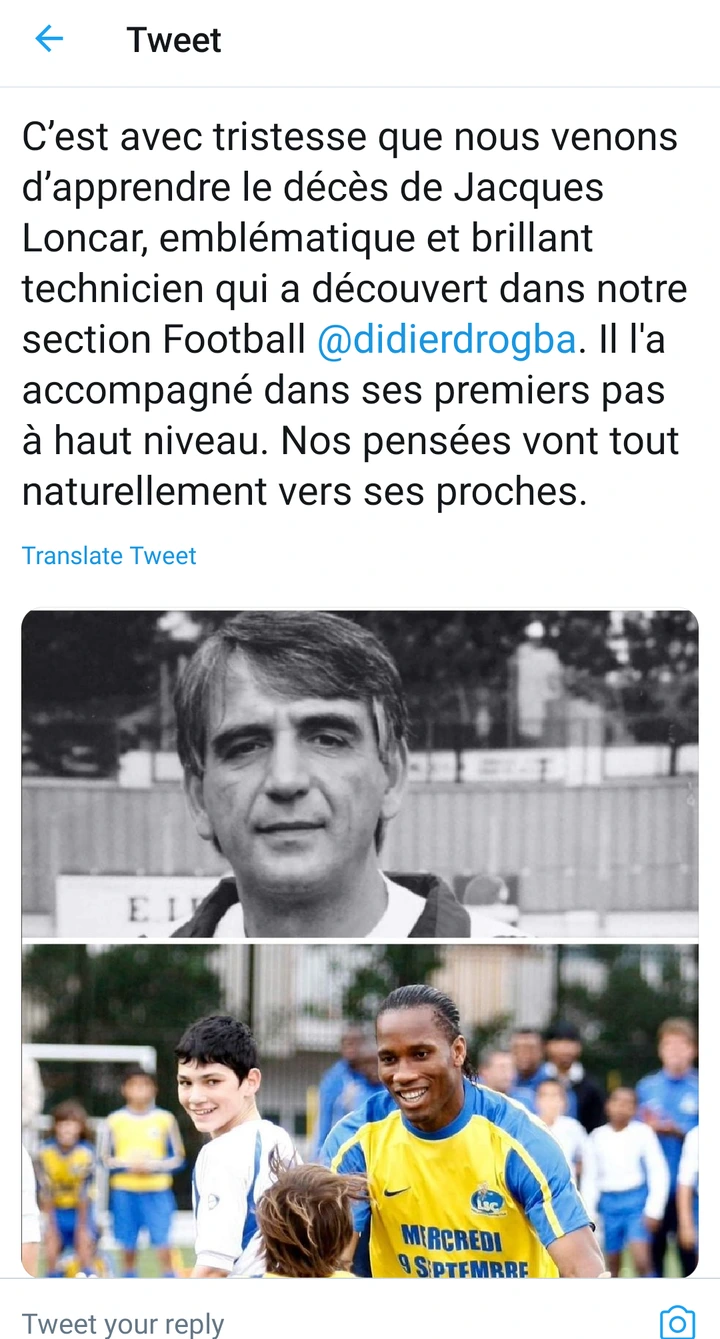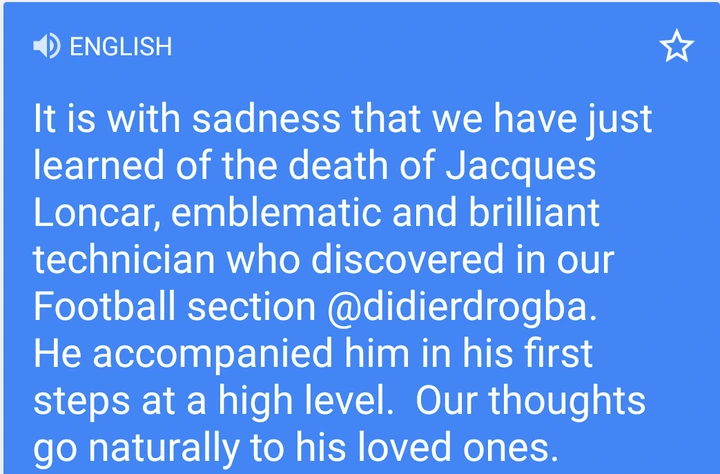 It is with great sadness that we inform you of the disappearance of Jacques Loncar which occurred during the night from Monday to Tuesday last. Indeed Jacques Loncar is the one who discovered Didier Drogba and who accompanied him in his beginnings in order to reach the high level.
He had built up a vast network in professional and amateur football and had built a reputation as a talent scout. It is in this context that he found the Ivorian Didier Drogba.
Recall that Jacques Loncar was an EPS teacher and football coach who launched the career of the Ivorian international in 1995.